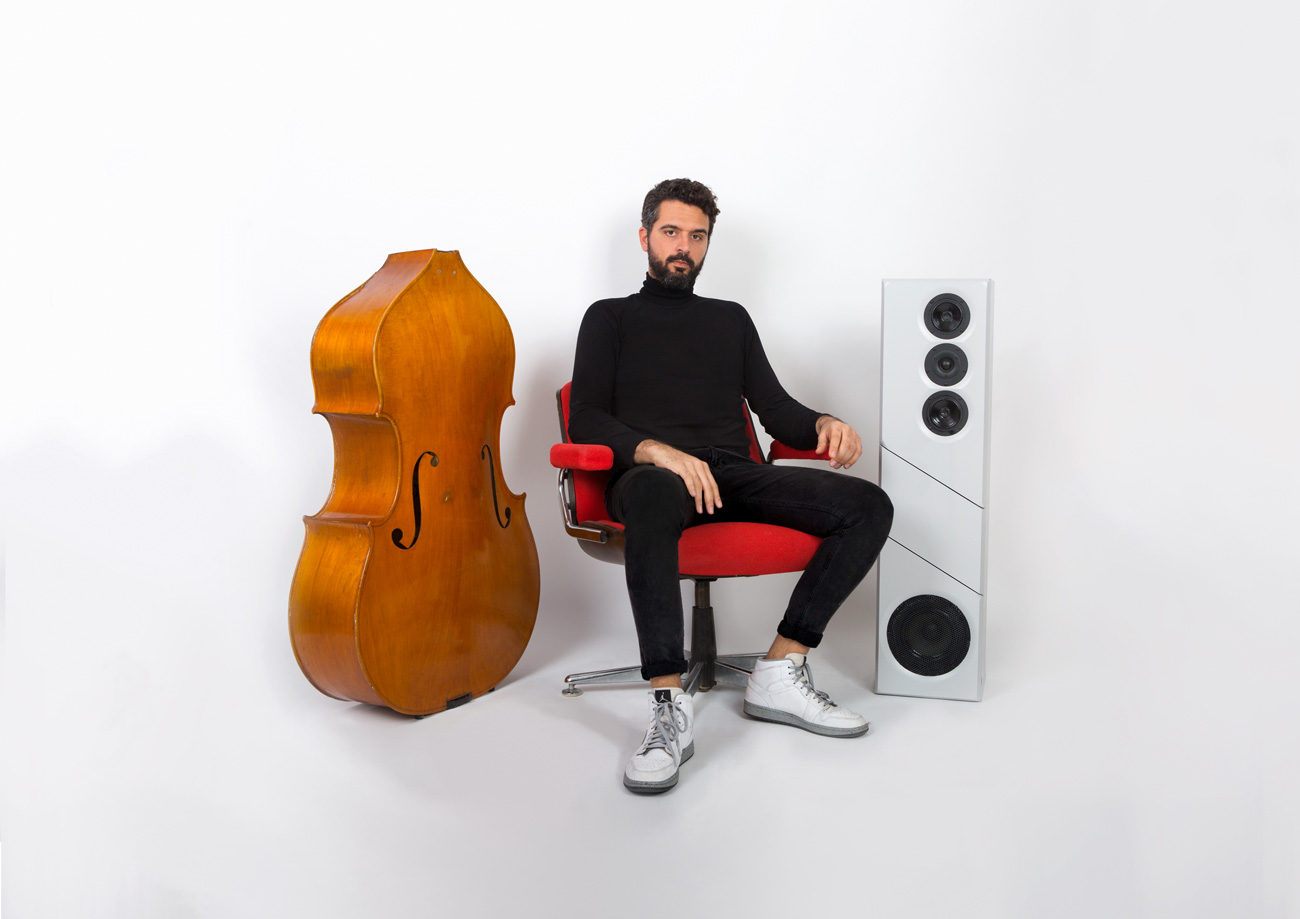 NAMED A "BASS ACE" by Bass Player Magazine, awarded composer and bassist Petros Klampanis grew up in Greece, surrounded by the confluence of Mediterranean and Balkan folk music. Βefore he emerged in the NYC jazz scene, he studied classical and jazz music in Athens, Amsterdam and New York. Now based in NYC, he is curious in his approach, always seeking unique ways to intergrade elements from multiple genres, ranging from classical music to pop. Klampanis' varied musical life journey brings aggressive melodicism, beautiful intonation, and uniquely personal string writing.
Klampanis has long since freed himself from the role of the mere accompanist, pushing the music forward with the bass and shaping it harmoniously and melodically. His fat, earthy and round bass tone helps him to do this.
JAZZTHETIK
With each successive disc PK has developed an increasingly personal voice.
DownBeat Magazine
A dazzling, multifaceted thing of beauty.
JazzTimes
Mr. Klampanis thoughtful new album, "Minor Dispute," masterfully incorpo- rates chamber string arrangements and a worldly, streamlined rhythmic pulse.
New York Times
Klampanis has collaborated with world acclaimed artists such as Snarky Puppy, Greg Osby, Jaques Morelenbaum, Ari Hoenig, Jean-Michel Pilc, Antonio Sanchez, Shai Maestro. Back in his country, Greece, Klampanis' work is highly acclaimed. His music have been performed by Greek Public Symphonic Orchestra and by MOYSA, the Symphonic Youth Orchestra of Thessaloniki. He is collaborating as producer and performer with major greek artists such as Dimitra Galani, Maria Farantouri and Mario Frangoulis. Also as an in-demand educator, Klampanis has given workshops internationally and serves as a guest lecturer at Oberlin Conservatory in Ohio and the Ionian Academy of Music in Greece.
In addition to his extensive list of appearances in the US, including the storied venues of Carnegie Hall, Lincoln Center, Blue Note Jazz Club in New York and Kennedy Center in Washington DC, he has performed at the internationally acclaimed Jazzahead! in Bremen, XJAZZ Festival in Berlin, Bimhuis, Rimouski Jazz Festival, Palais Montcalm, as well as Athens Concert Hall, Thessaloniki Concert Hall, Onassis Cultural Centre NY and Stavros Niarchos Foundation Cultural Centre.
Petros Klampanis Trio
Petros Klampanis bass
Kristjan Randalu piano
Ziv Ravitz drums
Easy Come Easy Go

Petros Klampanis

4:44

Chroma

Petros Klampanis

7:59

Minor Dispute

Petros Klampanis

7:45

Monkey Business

Petros Klampanis

8:13