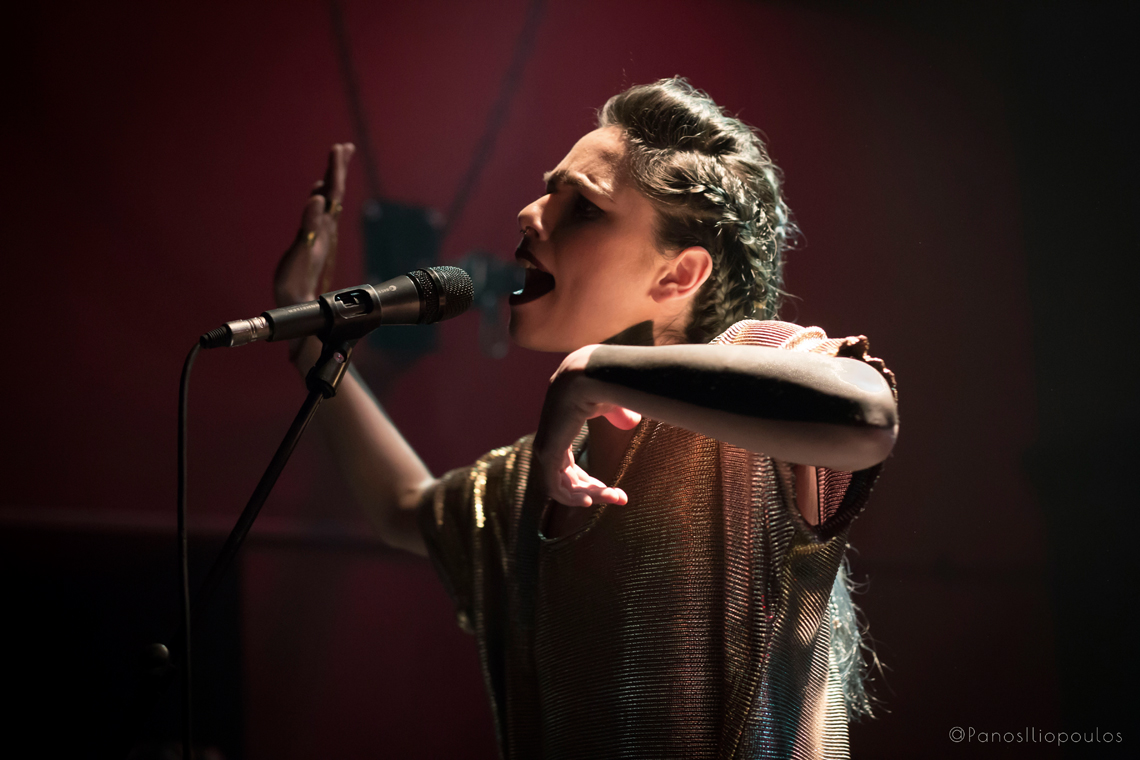 Sofia Sarri has been a pioneer for the indie greek scene for the past 15 years, touring and releasing albums with her band Night on Earth and has now yet stepped forward for the first time as a solo artist, releasing her debut album "Euphoria" on January 2017, under Inner Ear Records. Both "Euphoria" and her live shows have so far received exquisite reviews growing attention. Her unique sound and arrangements bring together elements of greek folk, distorted micro-beats and echoes of Scandinavian avant-garde metal, and encompass her voice's mournful belts with a genuine originality and emotion. Sarri's music is an unconventional universe where uncompromised resolutions are allowing the Cretan lyra, a distinct folk instrument from the mountains of her home island Crete, to feel at ease when placed together with the analog synth, the vibraphone and some wicked double bass drumming. As a child of the greek crisis Sofia is working against the odds.
Sofia Sarri makes gothic folk music with Cretan Lyra and analog synth.
They say that "art should have no boundaries, no red lines". One of the finest examples of this statement is Sofia.
Sofia's journey through music and singing is long. Performing and composing for bands of diverse background such as the post-rock collective of Night on Earth, a true pioneer of Athens' indie scene. With the Euphoria mates, Sofia Sarri has performed in Germany, Netherlands and the Balkans.
EUPHORIA
Sofia Sarri vocals
Costas Stergiou keys
Mihalis Vrettas violin
Giorgos Kontogiannis cretan lyra
Vaggelis Paraskevaidis vibraphone
Petros Lamprides double bass
Cuckoo

Sofia Sarri

5:39

Kira Kitana

Sofia Sarri

4:53

Still Universe

Sofia Sarri

6:51